Our Testimonials
The following testimonials were written by just some of my happy sellers and buyers. They have all been kind enough to give me permission to show you their correspondence. Their letters and words are very gratifying. It seems that my down-to-earth and honest approach has earned me many friends - I think that's fantastic!
Testimonials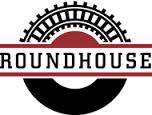 Roundhouse Community Centre
January 21, 2008
This letter is in reference to Geraldine Santiago and her relationship with the Roundhouse Community Arts & Recreation Centre. Geraldine has been facilitating workshops and seminars on Real Estate and Buying your First Home for our community centre over the past six years. I have no doubt that the programs she runs have benefited both her participants as well as our community centre.
Should you have any questions please do not hesitate to contact me.
Kathryn Sweetapple
Recreation Programer II
Roundhouse Community Centre Arts & Recreation Centre
Fraser Valley Regional Library
" Dear Geraldine,
Thank you for presenting "How to Buy Your First Home--And Say Good-bye to Your Landlord"!, a free program open to the public, at the George Mackie Library on October 24, 2007.

Your presentation was very well put together and informative, and I know the participants really enjoyed it and found it very useful.

We appreciate your willingness to share your time and knowledge with the library and Delta residents.

-Frances Thomson, Community Librarian
New Westminster Public Library
May 4, 2007
Dear Geraldine,
I'd like to thank you very much for arranging and presenting the program on First Time Home Buying at the New Westminster Public Library on Tuesday, April 10, 2007.
What a great program you have developed! There is so much to know about buying a home; it can be quite daunting for a first time homebuyer. It was an excellent idea to invite people with different expertise to speak to their field (mortgage, realty, inspection and legal). Everyone had excellent information to give in their area and the audience of 63 seemed to really appreciate the presentation. It was also very generous of you to provide a free copy of your book to everyone that wanted it.
Thanks again for taking the time to come to the library. I hope we can have your team come again.
Yours truly,
Debra Nelson
Community Services Librarian
New Westminster Public Library

Richmond Public Library
September 20, 2007
Ms. Geraldine Santiago has conducted two seminars on Buying Your First Home in Canada for the New Immigrant Orientation Series that Richmond Public Library presents in partnership with SUCCESS (Richmond Office). We have invited Ms. Santiago to to the same presentation again in March 2008.
Ms. Santiago has written several books ont he topif of house buying and selling including Buy & Sell Recreational Property in Canada; Sell Your Home in Canada; and Complete Home-Buyers Guide for Canadians. These popular books are part of our library's collection.
Ms. Santiago is an excellent speaker on the topic of house buying. Her knowledge combined with her desire to help people understand the topic has made her talks informative and interesting. Her presentations typically cover all apsects of house buying and include practical suggestions and information on legal procedures. Sometimes she brings other experts, e.g. house inspectors, mortgage consultants et al, to talk about their parts in helping ensure that house buyers have sufficient information to make sensible decisions.
If you need further information, please contact me at the Richmond Public Library.
Sincerely,
Wendy Jang
Coordinator, Multilingual Services
Renfrew Community Centre
Geraldine Santiago has done several workshops for the Renfrew Park Community Centre. Home buying seminars at the Renfrew Park Community Centre were well attended. She prepared for her seminars and never hesitates to stay to answer any of the participant's questions. "

Cheryl Palidda Recreational Programmer
Renfrew Park Community Centre
East Hastings Community Centre
May 18, 2010

I have had the pleasure to work with Geraldine Santiago during my tenure at Hastings Community Centre, as a recreation programmer. During this period (2006), she provided free real estate workshops (Buying Your First Home) for the community.

She conducted herself in a very professional manner and was successful in providing an informative workshop for the participants.

Sincerely,

Wes Uyeyama
Suzanne and Jim Korchinski
Thank you for guiding us through the process of buying a home on the west side of Vancouver. Your knowledge of the area, and your patience and organization made the process very easy. You really listened to what we were looking for and took the time to find a property that matched our criteria exactly. We both appreciate your upbeat attitude and the excellent advice you gave us during the process. Thank you so much for your professionalism and the hard work you did on our behalf!
Suzanne

and Jim Korchinski
David Sylvester and Allyson Larkin
Geraldine was incredibly helpful and supportive during our hunt for our first home. She was always available to answer questions, provided us with continued updates on new listings and invested many hours showing us potential properties. Her profesionalism and enthusiasm made our task easier--we finally found exactly what we were looking for for our large family!
David Lavoie
I purchased my first and second investment property with the help of Geraldine. She is knowledgeable, experienced and professional in every way. With her help, I moved quickly to purchase the condos and got the best possible price for them. I highly recommend Geraldine if you are buying or selling real estate in Vancouver.
Bina Berger
I bought my first condo in downtown Vancouver with Geraldine helping me. She saw a For Sale By Owner and helped me negotiate for a great price, but also helped protect my legal interests. She did all the legwork on my behalf and I truly appreciated it. She helped me sell the condo a year and a half later as well! I loved our sushi lunch meetings! I will definitely recommend Geraldine to friends and family.
Shannon Hill
Geraldine was willing to take the time to help me find the right home in the right location, at the right price. it was, after all, my very first home purchase. Her positive attitude helped me stay focused on my goals. She has the determination, but she is not a typical pushy sales person. She really cares about her clients!
Grace Santos-Ocampo
We attended a first time home buyer seminar and found Geraldine knowledgeable and approachable. She sent us listings on a daily basis, and made the entire process seem effortless though I know she was doing things on our behalf to make it as smooth as possible. We found the perfect home for our family. Thank you for everything, Geraldine ~! I will definitely recommend Geraldine to friends and family who are in need of real estate services!
Jeff and Adrienne Proseillo
The primary reason that I chose Geraldine to work with my clients' daughter and son in law is her dedication to work with younger first time buyers. Taking the time to meet in a peaceful environment, a comfortable working relationship is developed by Geraldine and her clients. A level of confidence is established when clients about the various aspects of the offer, how the offer is presented. Geraldine explains her position and duties as their representative.
Geraldine takes the time to thoroughly cover all the details. I will certainly refer Graldine to any of my clients family members, friends and family in the Vancouver area.
Bill Jonnson, RE/MAX
Hi Geraldine!
We are very excited about our new little place and even though it seemed like such a long time to wait to get into it, the time is flying by! We are really glad that bill referred us to you. Thanks so much for the great help in finding our new home. We couldn't have asked for better! We'll keep in touch!
Jeff and Adrienne
Brent and Christina Lacis
Thank you, Geraldine, for assisting us every step of the way to buying our first home. We appreciate that you kept us up-to-date on every situation on what to expec ton our journey with you. It did not go unnoticed how you responded to our inquires immediately by phone, email and in person. Your seminar, your book, and the links on your website were all very valuable tools in helping make informative decisions. We cannot imagine the amount of work you must have done 'behind the scenes' in order to help us find and secure our home, nearly effortless on our part. It is evident by your enthusiasm and profiessionalism that you truly enjoy and take pride in your work. Thanks again! Brent and Christina
Leah Schmidt
I attended a first time home buyer seminar at the Roundhouse Community Centre. The session was informative and immediately after, I met with Geraldine so that she could help me buy my first home. We looked at many properties and finally found the one that was perfect for me. Thank you, Geraldine! Searching and negotating seemed easy with you guiding me.
Dan and Linda Gerrie
Dear Geraldine
I do want to thank you again for all the assistance you gave my brother Dan and Linda on the purchase of their new home. Since they were first time buyers, I wanted someone who would be patient with all the questions and concerns that go along with a first purchase. You came highly recommended based primarily on the first time home buyer book, the "Complete Home Buyer's Guide for Canadians". I know that Dan and Linda were very pleased with your services and also found your book very helpful not only because they told me, but I have heard from my other siblings that Dan has been highly complimentary of you. I would not hesitate to refer any of my friends and famly living in the Vancouver area to you again.
Sincerely,
Colleen Gerrie, President/Broker Member Realty Inc. Oakville, Ontario
Matt and Britanney Bennett
Dear Geraldine,
We're in the thick of it here! We are hoping to have finished all the work in three weeks time. We just wanted to extend our thanks to you in helping us find our first home. You were terrific!! We also found your seminar at the Mount Pleasant Community Centre helpful and informative.
Matt and Britanney
Charles and Cheryl Lee
We attended a first time home buyer seminar in 2005, and found Geraldine to be extremely knowledgeable and genuinely helpful. As first time home buyers, we were nervous about the entire process but we were also glad to have Geraldine guide us along the way.
Carole Shelley
Geraldine helped me find a wonderful home in Port Coquitlam for my family. She sent us a handful of listings that suited my needs and after an afternoon touring, we found the perfect home. The entire sale went smoothly. Geraldine was professional throughout the entire process. I know I can call her again when i sell my home. Thank you, Geraldine!
Angela and Jeremy Clarke
We bought our first condo during a very active and busy market in Vancouver. We had particular requests regarding the condo we wanted. It had to accommodate my bike. That was hard to find, but we finally found a great condo in Fairview. To express our gratitude to Geraldine, we bought her a tandem bike for her and her daughter to use so that they will remember us whenever they use it!
Thanks so much, Geraldine
Brad Wallin and Mitsy Poirier
Dear Geraldine,
We want to thank you for helping Brad and me with our first home! Your seminar at the Mt. Pleasant Community Centre was perfect and timely. We knew what to do and what to expect You are a blessing!
All the best, Mitsy and Brad
Lynda Beveridge, New Westminster
Glenn's professional and thorough inspection on a recent property enabled me to make an informed decision on my purchase. He was friendly, knowledgeable and objective in his report--providing details and facts without undue speculation. He took the time to go over the report in detail, answering a number of questions that I had. I appreciated his candour as well as his good humour!
I would definitely recommend Glenn and should a future need arise, I will use his services again.
Kind regards,
-Lynda Beveridge, New Westminster
PS-- I bought that home and negotiated a further $25k reduction based on all the issues you brought to light....
Ruth Legg
Hi Glenn,
It's been a pleasure working with you. I am glad to have found a place that I feel confident is well built and maintained. As promised, here is a written endorsement you can use on your website:
I would highly recommend Glenn. He is everything you want in a home inspector: thorough, detail-oriented and very professional.
I am also happy to send referrals your way, for anyone I know who might need your services!
Thanks again, Ruth Legg
Karen and Dave Quinn
Glenn is a home inspector who we have retained on two occassions--most recently for our inspection of the Fort Langley home and previously, when we renovated our New Westminster home and had BIG issues with the work of that contractor. On both occassions, Glenn has conducted a very thorough inspection, providing us with comprehensive and valuable reports. In fact, the report from the New West renovation was used in legal proceedings with the contractor and proved to be a valuable resource.
We value Glenn's professional and detailed approach to inspections--he doesn't miss a thing! We also appreciate the time he takes to review and explain the inspection findings. I highly recommend Glenn Duxbury and Associates- Building inspection and Consulting for any home inspections you may require.
-Karen and Dave Quinn
Shane and Chelsea Gough
I recommend Glenn and his team 100% especially if you are thinking of purchasing a new home for the first time.
As first homebuyers, we were very nervous, embarking on the largest financial decision and commitment of our lives, not to mention how much of a stressful process it can be.
The content and professionalism of the inspection, not only gave us peace of mind, but Glenn also discovered a gas leak (which was promptly dealt with thanks to the inspection). The Seller had the leak repaired and we are now eagerly moving into our first home.
Glenn certainly made a stressful time easier to deal with and now armed with the information from your inspection, we have confidence that our decision to purchase this home is the right one.
Thanks, Glenn, we'll certainly recommend your services.
-Shane and Chelsea Gough
Marilyn and Dianne Kane
We would definitely recommend you to family and friends. Why?--Because Glenn Dusbury and Associates are just plain excellent: extremely knowledgeable, so through in their inspections, reliable and nice guys, too.
They seem to really care about their job and their clients and realize a person's search for a home insimportant to them, too..."
-Marilyn and Dianne Kane